Covid-19 Update - 5 June 2020 - We are open
Following a period in which we closed due to the Covid-19 outbreak, after careful evaluation of the current situation in Ethiopia, implementation of all the possible and necessary measures to safeguard the health of guests and staff, Sabana is now OPEN and we believe it's a safe place to visit.
We kindly request for all guests to adhere to global and national guidelines in behaviour during their stay in order to ensure these measures are effective.
Thank you for your cooperation and be safe.
Stay at Sabana and enjoy
the View & Nature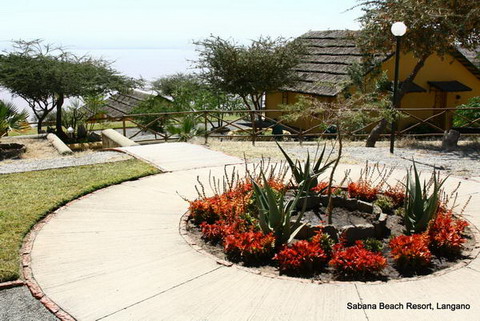 The resort's unusual landscape offers both a serene beachfront as well as a vast cliff-top with a breathtaking view over the lake. At Sabana you can start your day with the whistling of birds, admiring the sunrise over the lake's horizon right from the room of your cliff-top bungalow.
the Beach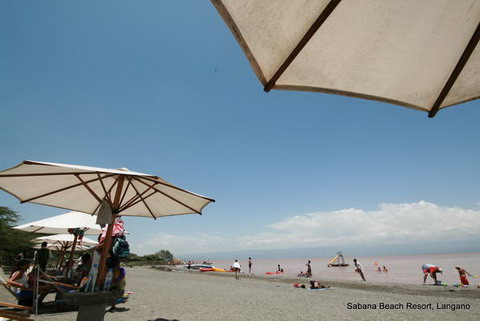 Enjoy the lake-front with a walk over the sandy beach, a trip on a canoe, or simply go for a swim in the refreshing lake water.
satisfy your Palate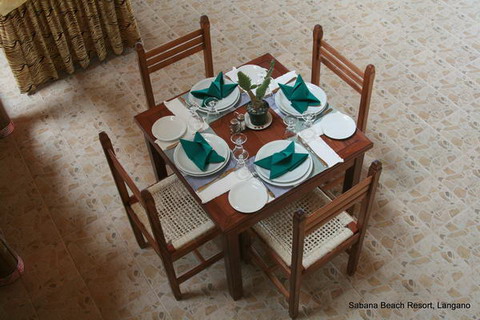 Satisfy your palate in the uniquely designed hut shaped restaurant overlooking the lake, whilst sitting with your family and friends and enjoying the attentive service and carefully prepared dishes.
and Relax...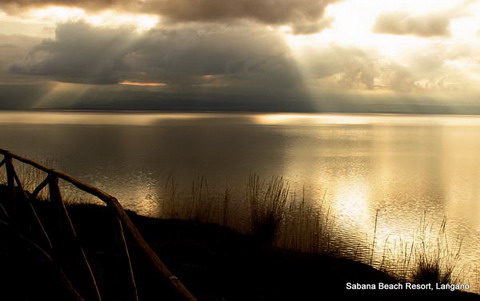 At sunset, take a romantic walk around the resort's vast area, from the cliff top up to the beach, amongst acacia trees and savannah grassland, crossing our river and admiring the waterfall created to complete this African atmosphere. These are just a few ways you can rejuvenate at Sabana.