Bungalows
All bungalows types consist of a single large room with bathroom.
Standard bungalows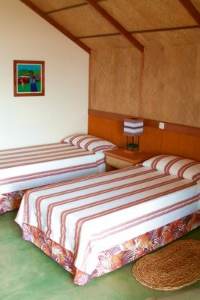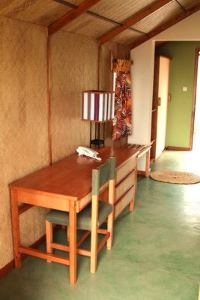 Number of people: up to 3 adults
Extra baby cot can be added upon request
Family bungalows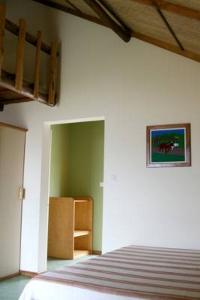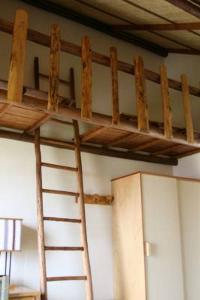 Similar to our standard bungalows with two additional wall-mounted wooden beds designed mainly for young children (aged 6-15).
Number of people: up to 3 adults + 2 teenagers (aged 6-15)
Extra baby cot can be added upon request
Suggestion For big groups we recommend accommodation in two adjacent family bungalows which can be connected with an internal door. This way the space and comfort will not be compromised
Great view
All our bungalows are situated on a cliff top, each having their own distinctive view over the expansive Lake Langano with the Arsi Mountains in the background.
Local materials
Custom designed to ensure a relaxing and home-like atmosphere, our bungalows are built with local materials and simple designs to blend comfort with originality.
Green Area
Surrounded by green grass, acacia and palm trees, local flowers and a sandy area the atmosphere is set for true relaxation.
Ventilation
The ventilated thatched roof design ensures an ideal room temperature at all times.
Verandah
The large verandah is conveniently shaded during the afternoon, creating ideal conditions for our guests to spend a few tranquil moments in the cool afternoon breeze, whilst being seated on our comfortable chaises-longues.
Water supply
The water supplied to our bungalows is filtered lake water, guaranteeing a safe use for all bathroom needs.