Facilities & Activities
Sabana offers a multitude of activities to keep you day busy.
Kids Playground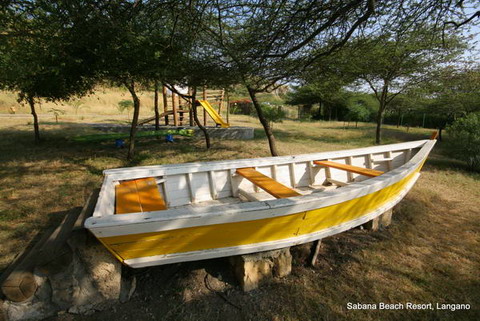 ...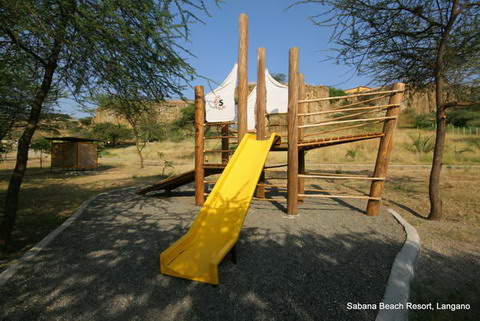 ...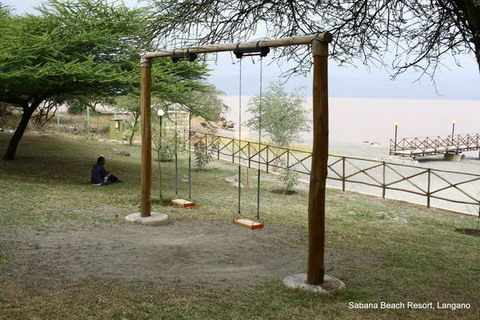 Canoeing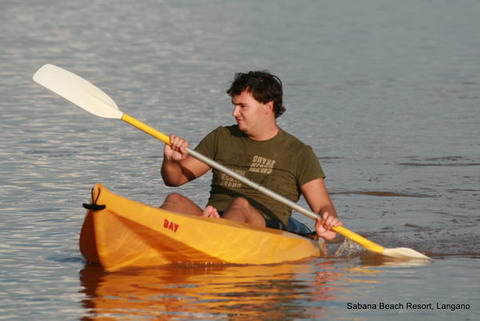 Beach volley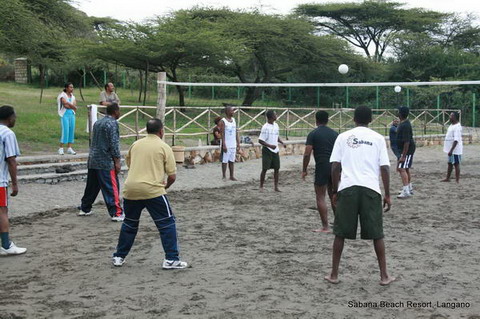 Water slide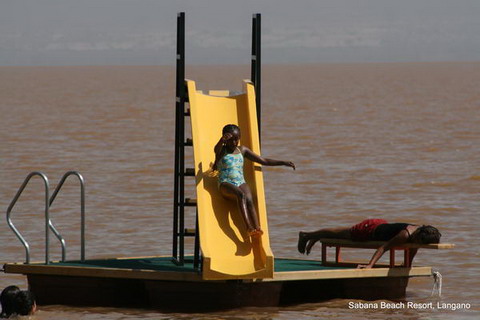 Life size Chess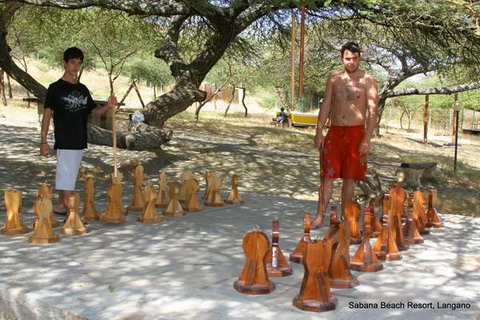 Table tennis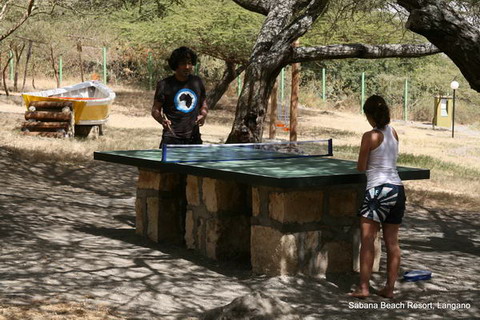 And more such as:
Beach rackets
Beach soccer
Mountain Bikes
Board games - backgammon, chess, dama
Darts
Beach
Our 200m long sandy beach is ideal for children and adults alike to enjoy the holiday spirit. It is absolutely safe to swim in Lake Langano. The depth of the water increases relatively slowly, however, it is advisable for those not too confident with their swimming not to attempt going too deep, far off the beach.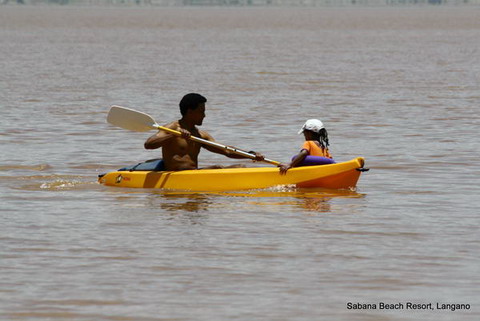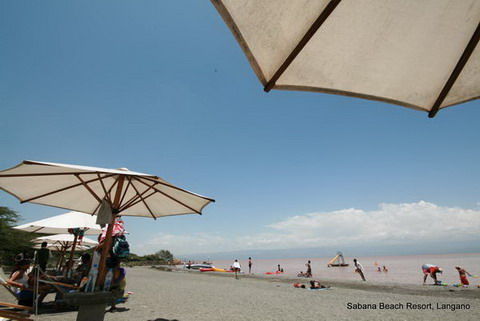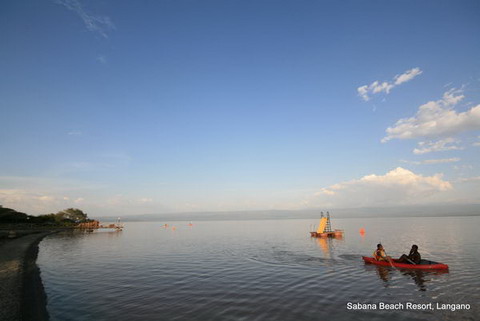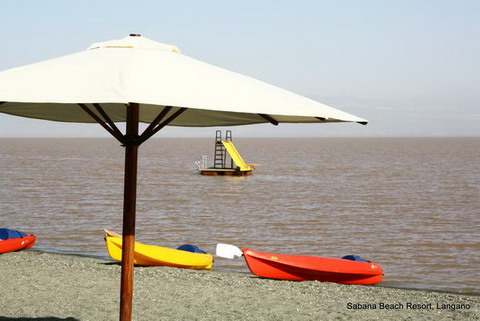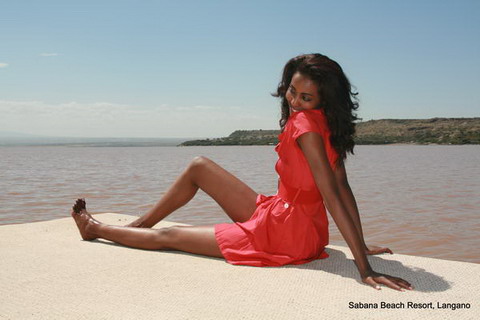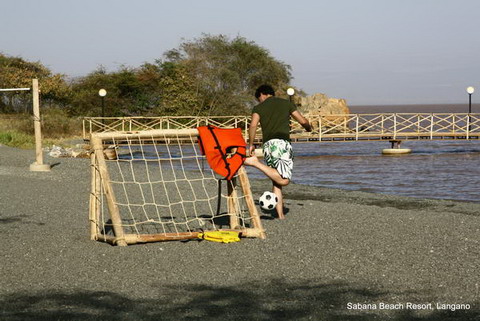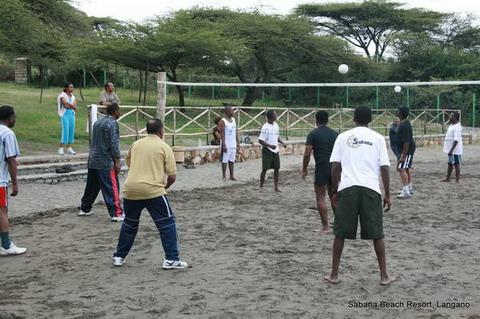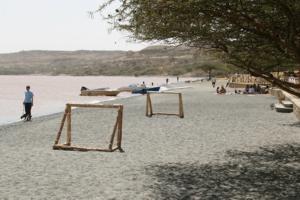 At the beach you will also find a wooden dock that takes you for a walk almost 30m inwards onto the lake. The floating end of the dock is used both by boats to drop passengers off as well as a favourite spot to sit and relax at the rhythm of the moving waves.
Beach bar
Ideally positioned adjacent to the beach and shaded by acacia trees, the beach bar lends itself for a pleasant relaxing break away from the heat of the sun, offering refreshments such as shakes, ice-creams, granitas and lots more.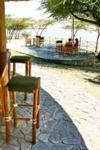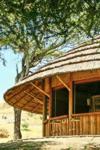 NOTE The beach bar is open only on Saturdays/Sundays and occasionally on Fridays, according to the number of guests staying at Sabana.
Restaurant
No hotel experience is complete without dining at its restaurant. Our restaurant is also our landmark, uniquely designed and positioned at the heart of the resort, at the edge of the cliff offering a splendid view that makes you feel suspended over the lake. The experience will surely add flavor and style to your meals.
Indulge your palate with our cuisine. Both national and international meals are prepared with the up most quality and care all our guests deserve to have.
Our lounge bar is part of the restaurant complex. Don't miss the chance to enjoy your favourite drink in this stylish and elegant setting.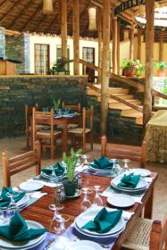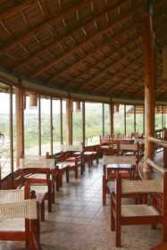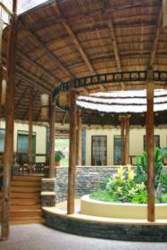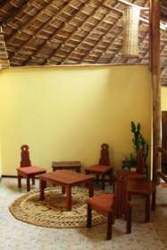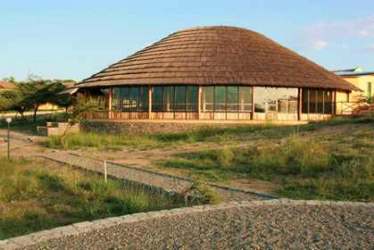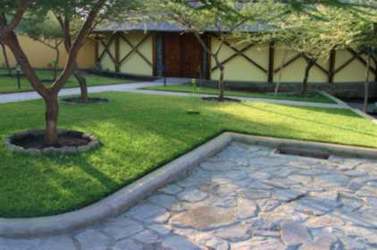 O'AA Wellness Center
Indulge in the relaxation of the Wellness Center at Sabana. You're sure to enjoy every moment of the ultimate spa experience.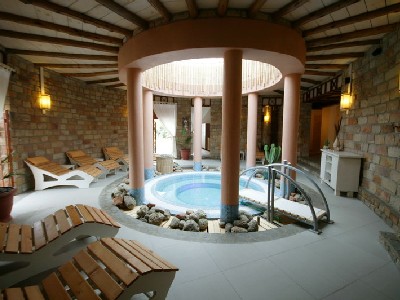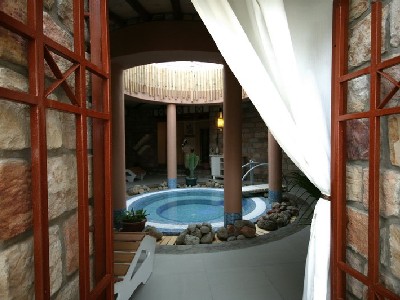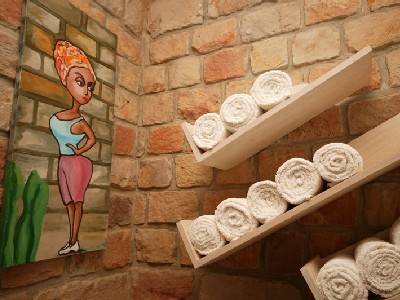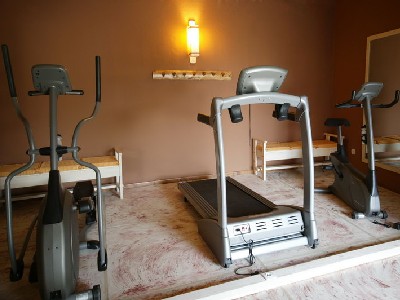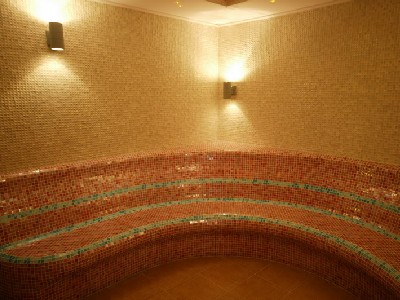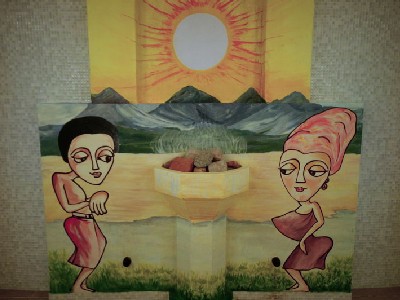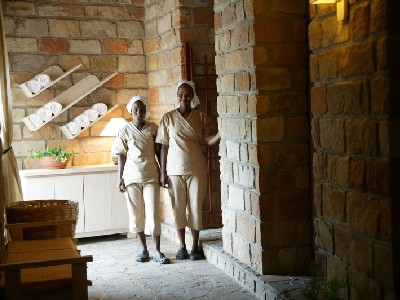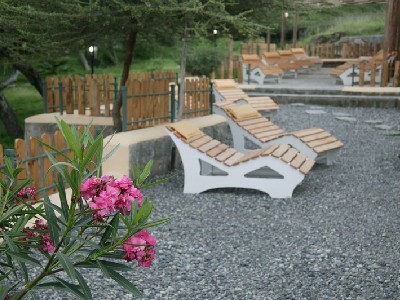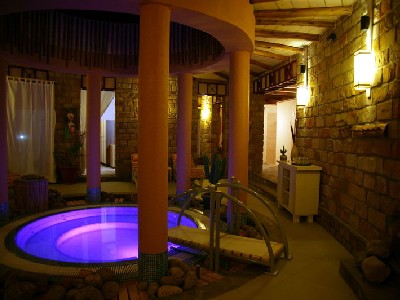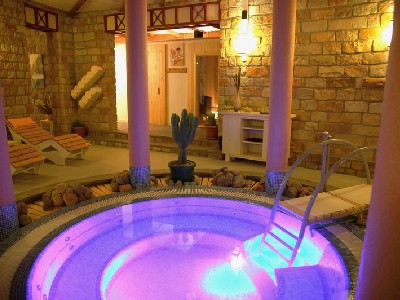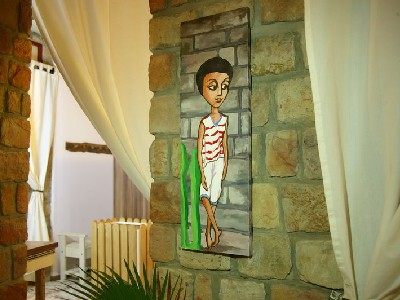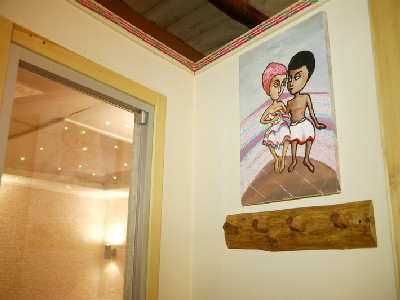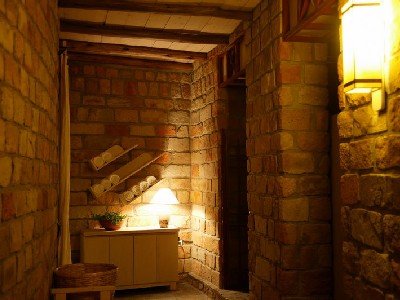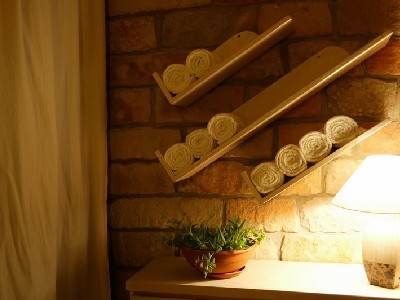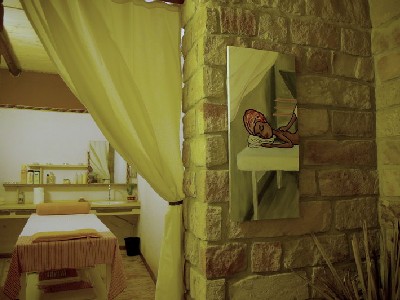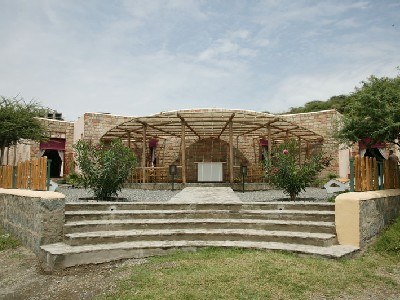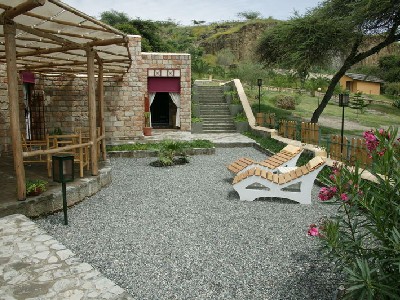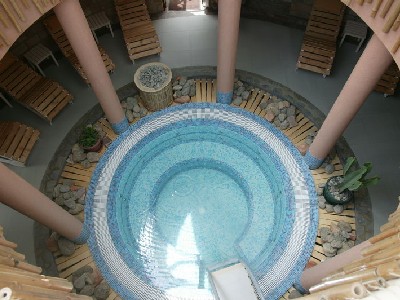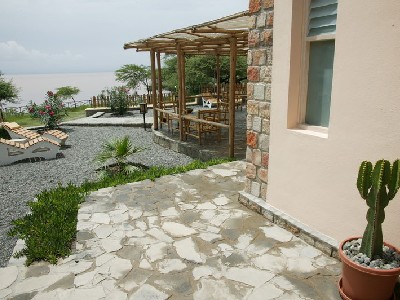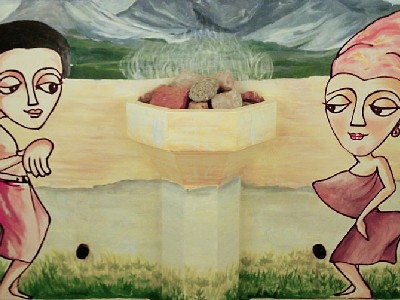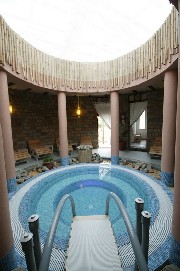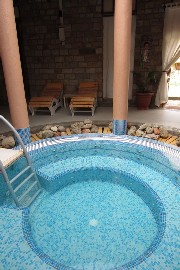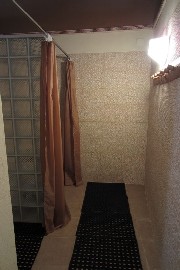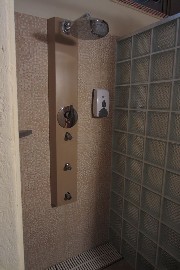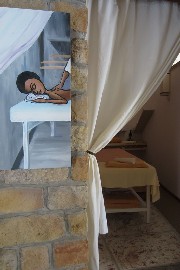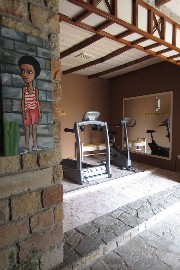 Multipurpose Conference Hall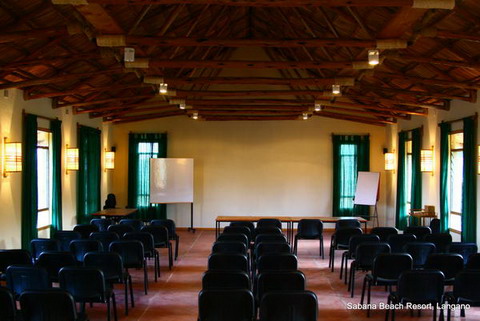 We know that one of the main ingredients in the success of a conference is the venue. That's why you will find our facilities well-tuned to suit your need. Our multi-purpose hall is cosy yet elegant, with large windows providing abundant natural daylight and good ventilation. The latest state-of-the-art audiovisual equipment and other business aids can be arranged upon request. The hall can comfortably accommodate up to 60 people.
When not reserved for conferences, the hall regularly screens free of charge news broadcasts, sport events and movie channels from DSTV, Africa's leading digital satellite TV broadcaster. Upon request your own DVD movies can be screened at a reasonable fee.
Nearby activities and tours
Day trips in the local vicinity are highly encouraged.
A tour to the adjacent Lake Shalla and Abjiata National Park provides visitors with a glance of Ethiopian flora and fauna.
Ostriches, bright pink flamingos, warthogs, various gazelles, and an incredible number of bird species can be appreciated.
The landscape is also very spectacular; a stop at the natural hot springs on the shores of Lake Shalla will complete your tour.